AFEUSA provides access to appropriate benefits, products and services needed and desired by its members on a cooperative, cost efficient and economical basis utilizing its group strength and purchasing powers.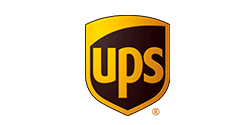 Office Supplies
UPS Express Delivery
Improved Program—Featuring Lower Rates! Member Discounts On UPS Delivery Services Include:
14%-28% Off Next Day Air®/Next Day Air® Saver Letter/Package and Worldwide
Express Export/Worldwide Savers Export Letter/Document/Package
10%-21% Off UPS 2nd Day Air® A.M. and 2nd Day Air® Letter/Package, 3 Day 
Selects (package) and UPS Worldwide Expedited (document/package)
1%-5% Off UPS Standard to Canada
10% Off UPS international import including UPS Worldwide Express/Savers/Expedited/ Standard to Canada
Here's how to use the discount:
This content is available only to AFEUSA "General Members". If you are a "General Member", log in below...
Log in for "Customized Benefits Package Members" is coming soon (check back later).
Join AFEUSA
Are you ready to accelerate your business? You don't have to do it alone. Join AFEUSA now to receive all the benefits of our business coaching, group discounts, informative articles, and more.
Here are 9 valuable lessons I've learned in business that you may find useful: You will often spend more money to get Clients than you make in immediate profits. The real money isn't made on the front end -- it's made on the backend. Marketing is your OFFER, the LIST,...