AFEUSA provides access to appropriate benefits, products and services needed and desired by its members on a cooperative, cost efficient and economical basis utilizing its group strength and purchasing powers.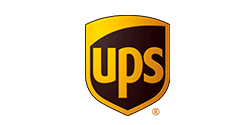 Office Supplies
UPS Express Delivery
Improved Program—Featuring Lower Rates! Member Discounts On UPS Delivery Services Include:
14%-28% Off Next Day Air®/Next Day Air® Saver Letter/Package and Worldwide
Express Export/Worldwide Savers Export Letter/Document/Package
10%-21% Off UPS 2nd Day Air® A.M. and 2nd Day Air® Letter/Package, 3 Day 
Selects (package) and UPS Worldwide Expedited (document/package)
1%-5% Off UPS Standard to Canada
10% Off UPS international import including UPS Worldwide Express/Savers/Expedited/ Standard to Canada
Here's how to use the discount:
This content is available only to AFEUSA "General Members". If you are a "General Member", log in below...
Log in for "Customized Benefits Package Members" is coming soon (check back later).
Join AFEUSA
Are you ready to accelerate your business? You don't have to do it alone. Join AFEUSA now to receive all the benefits of our business coaching, group discounts, informative articles, and more.
This newsletter is available for download in PDF format:
The acronym "YOLO" took the world by storm in 2011 when Canadian rapper Drake used the term, meaning You Only Live Once, in a song. Since then, YOLO has been used far and wide as a newer version of carpe diem, or seize the day, as a way to encourage people to take...
#200 Episode Summary: Joe Polish does yoga with Bizzie Goldby Joe Polish Founder of Genius Network P.S. I've created a resource page as a central guide with access to valuable resources available to you right now. Check it out at www.GeniusNetwork.com/Vision-Insight....