AFEUSA provides access to appropriate benefits, products and services needed and desired by its members on a cooperative, cost efficient and economical basis utilizing its group strength and purchasing powers.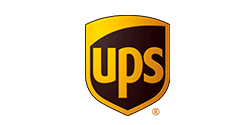 Office Supplies
UPS Express Delivery
Improved Program—Featuring Lower Rates! Member Discounts On UPS Delivery Services Include:
14%-28% Off Next Day Air®/Next Day Air® Saver Letter/Package and Worldwide
Express Export/Worldwide Savers Export Letter/Document/Package
10%-21% Off UPS 2nd Day Air® A.M. and 2nd Day Air® Letter/Package, 3 Day
Selects (package) and UPS Worldwide Expedited (document/package)
1%-5% Off UPS Standard to Canada
10% Off UPS international import including UPS Worldwide Express/Savers/Expedited/ Standard to Canada
Join AFEUSA
Are you ready to accelerate your business? You don't have to do it alone. Join AFEUSA now to receive all the benefits of our business coaching, group discounts, informative articles, and more.
With entrepreneurship on the rise during and after the pandemic, business owners are facing a lot of firsts. One thing that new business owners need to be prepared for is selling their business when the time is right. Business owners decide to sell for many reasons...
The pandemic brought on a new wave of entrepreneurs. According to the U.S. Census Bureau, 5.4 million business applications were filed in 2021. Those entrepreneurs were taking a risk. According to Fast Company, the failure rate of small businesses remains high: 20%...
This newsletter is available for download in PDF format: