AFEUSA provides access to appropriate benefits, products and services needed and desired by its members on a cooperative, cost efficient and economical basis utilizing its group strength and purchasing powers.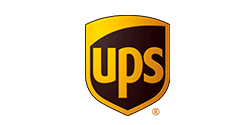 Office Supplies
UPS Express Delivery
Improved Program—Featuring Lower Rates! Member Discounts On UPS Delivery Services Include:
14%-28% Off Next Day Air®/Next Day Air® Saver Letter/Package and Worldwide
Express Export/Worldwide Savers Export Letter/Document/Package
10%-21% Off UPS 2nd Day Air® A.M. and 2nd Day Air® Letter/Package, 3 Day
Selects (package) and UPS Worldwide Expedited (document/package)
1%-5% Off UPS Standard to Canada
10% Off UPS international import including UPS Worldwide Express/Savers/Expedited/ Standard to Canada
Join AFEUSA
Are you ready to accelerate your business? You don't have to do it alone. Join AFEUSA now to receive all the benefits of our business coaching, group discounts, informative articles, and more.
These days, anyone can become an entrepreneur thanks to all the digital resources available at your fingertips. However, what many entrepreneurs soon learn after taking the leap into owning their own business is that it takes a special level of passion and drive to...
AFEUSA Director of Communications, Wayne Goshkarian, speaks with 12 News about employment trends in Arizona and the US.
Fox10: Unemployment benefits are gone and jobs are available, but where is the disconnect?